SCHOLARSHIPS
The Creature Conserve Scholarship Fund was established to support conservation-minded student artists and scientists pursuing art/science collaboration through academic study. We provide travel grants for study abroad learning and artist stipends.
Our scholarships give artists and designers the opportunity to connect with scientists and gain work experience as collaborators. Such art will engage the public more fully and more effectively. The need for these collaborations and the resultant art is more necessary than ever for the well-being of all species.
Artwork above by Annie Bai - sketching bees
Testimonial
Emily Poole, Illustrator
"My time in Guyana completely refocused my direction as an artist, and taught me that I don't have to choose between passions for art and science in order to start making an impact in the world - I only have to combine them."

website: epooleart.com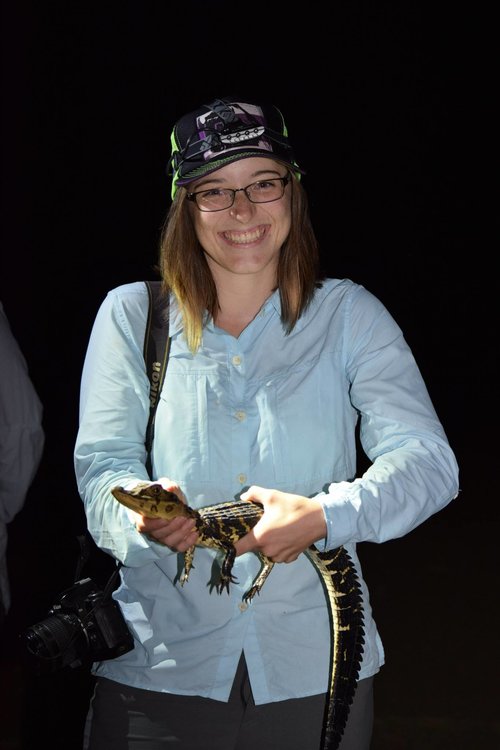 ART+SCIENCE COLLABORATION
Bringing artists, designers, and scientists together is our core mission. We believe the process of working creatively together is just as important as the end result. Our scholars discover that art+science collaboration is challenging, exciting, eye-opening, informative, interesting, and surprising.
In many cases, our Creature Conserve scholars are blazing new trails; they may be the first artist or designer to shadow a scientist or work as part of a scientific team, or the first scientist to travel with a group of artists learning about hot topics in conservation. Together, these rising artists and scientists are exploring new ways to make saving species more accessible, meaningful, and relevant.
MORE INFORMATION
If you are interested in BECOMING a Creature Conserve scholar or would like to HOST A SCHOLAR please email us at connect@creatureconserve.com